Posted by Adorama on 24th Jan 2018
Powerex: The Best Battery for your Cameras and Gears

With our relentless need for various electronic devices, it's important for consumers to always have them available at their disposal. No wonder tech and electronic companies are continuously expanding their devices' battery life or creating new brands of power sources with the promise of longer operations.
One of these brands is Maha Energy. Manufactured under strict production standards, Maha Energy's professionally designed products have been chosen and trusted by leading corporations in all industrial sectors, government and military agencies, as well as brands like NASA and Kodak.
To learn a little bit more about PowerEx and how they can provide power for your most important gear, read on below.
Powerex Rechargeable Batteries
Powerex Rechargeable Batteries come in a range of sizes with incredible capacities for power and low self-discharge characteristics. They have AA, AAA, C, D, and PP3-sized units and are able to provide up to 2700 mAh with a single rechargeable AA battery.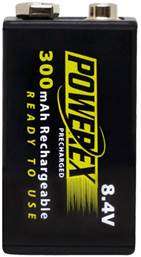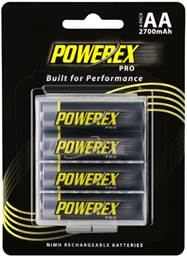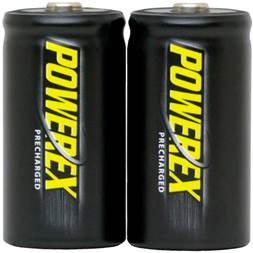 With extra space for power, PowerEx rechargeable batteries are capable of lasting up to 40% longer between charges compared to competitor brands. Their Powerex Precharged line can even retain up to 85% of its charge even after one year of storage. This makes them great for a variety of high-power home electronics, like CD/MP3 Players, gaming systems, as well as your camera and other electronic gears. Here's a list of their most popular applications:
Amateur Radio Batteries
Digital Camera Batteries
Paintball Batteries
Portable Electronics Batteries
Pro Audio Batteries
Two-Way Radio Batteries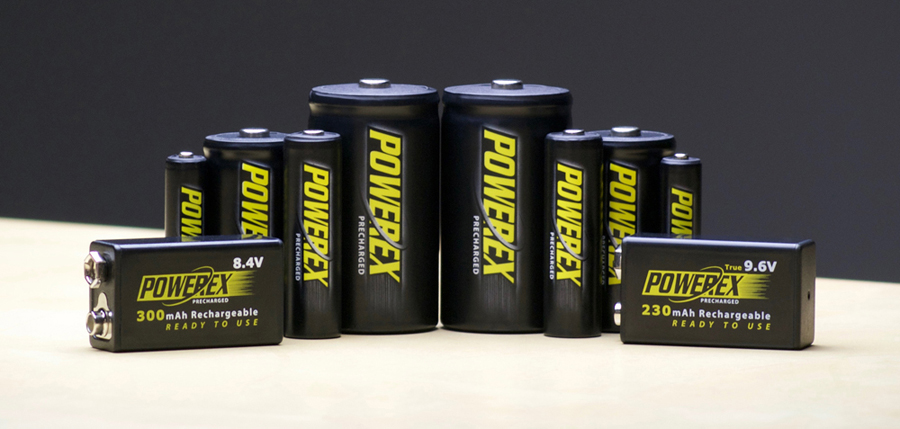 For more information on their wide variety of products, see their battery and charger buying guide.
Tips for Longer Battery Life
Even with powerful rechargeable batteries, you may continue losing power sooner than you'd hope. Imagine the hassle of having to replace your batteries right in the middle of a flash photography shoot or charge them when there aren't any outlets in sight.
Below you'll learn a few factors that may be keeping you from staying powered, as well as ways that you can preserve and prolong the life of your batteries.
Turn On Power Saving Mode
If your device has a power saving mode, use it! It was carefully developed for the sole reason of preserving your battery life even while in use. This will help you add a few extra hours or even a whole day of standby time to a quarter of your remaining battery percentage.
Use Just Enough Power
When using a high-powered device that allows you to manually set its output power, like an audio player or an on-camera flash, avoid using the highest level of power unless the situation really calls for it. You'll be surprised by how much this can help improve your battery life.
Turn Off When Idle
Depending on the powered device, it may be using up battery continually as it stays on even when it's not being used. There are also some devices that use up a slightly greater amount of power when powering up than when idle. The former is the most usual case, so it may be better to turn off the device until the next time you have to use it.
Check Product Reviews
The best way to really find out whether or not your batteries are reliable is to check reviews from other users. Ask around or do a quick online search for reviews on Amazon and other popular retail pages that have a reviews section for each of their products. Or better yet, go for well-known brands that are patronized by big companies.
Get More Powerful Batteries
Perhaps one of the best ways to make sure that you stay in power longer is to get batteries with more power storage, or at least a battery pack that allows you to load multiple batteries at a time. And with the PowerEx guarantee of providing an unlimited amount of rechargeable power, you'll have the best chances of working longer and more efficiently—every time.